Orange (CA) trio visits Memphis
Memphis football got a big time visitor yesterday when 4-star ATH and Utah commit Kobe Boykin rolled into town to check out the Memphis Tigers.

When asked how the visit went he said, "I enjoyed my Memphis visit a lot!"
What was his favorite part of the visit?
"My favorite part was talking to the head coach and being able to be in the running back room watching how everything goes. The practice was real energetic," Boykin told TigerSportsReport.
Did this visit change his mind about being committed to Utah?
"Although I'm committed to Utah, Memphis was real eye opener. They may not be the biggest school but they still bring a lot to the table. Memphis is recruiting me as a running back / slot receiver."
Memphis has put the likes of Darrell Henderson, Tony Pollard, Antonio Gibson, and Patrick Taylor into the NFL recently, does that make him think about Memphis more seriously?
"Yes that does. I watched Darrell Henderson highlights a lot! The way he runs, the way he plants and goes and is able to make people miss in open field... he can also play slot and be moved around. Same with Tony Pollard. Calvin Austin is one of the guys I watch as well."
Boykin mentioned he wants to continue building a strong bond with Coach Dawkins and Coach Silverfield.
"Coach Silverfield and Coach Dawkins loves the way I play. They said I can bring a lot of energy and speed to that team."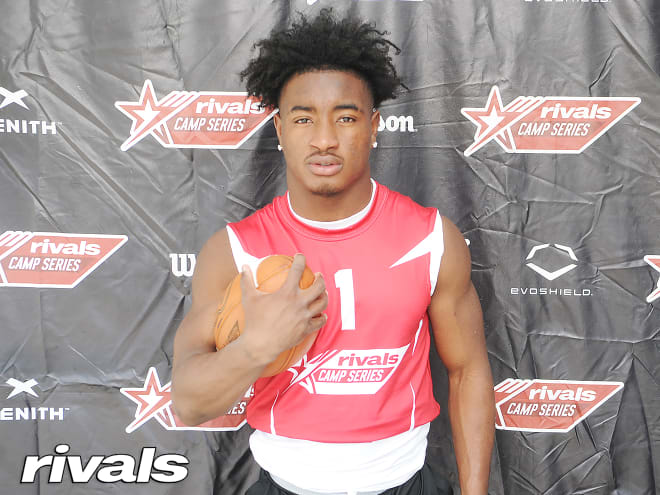 He said will make plans to come back and take in a visit during a home game to get the Liberty Bowl game day experience.

He wasn't the only Orange (CA) player to visit Memphis yesterday. His cousins Aaron White (USC commit) and Jakob Coleman were with him. Both are 2025 recruits.

"I love it I love the atmosphere and the facilities. It's just a great place to be all around," Jakob told TigersSportsReport.
What was Coleman's favorite part?
"My favorite part was watching the team practice. The way they got after it and the way they play...I could definitely see my self in that environment."
Coleman's main recruiter is Coach Clark. How is the relationship with Coach Clark and the Memphis staff?
"They were very hospitable and it was a very natural. The relationship is good but it will grow over time."
The all plan to come back when Memphis has a home game at the Liberty Bowl. Coleman said, "I have got to feel what it's like in there. I know it's crazy."