Jakari Robinson transferring to Memphis
The Memphis offensive line got a little deeper today when Jakari Robinson announced via social media that he is committed to Memphis.
Robinson, 6-foot-2 308 lbs., started 24 games at Cincinnati before deciding to become a grad transfer. He wanted to come to Memphis but needed a waiver due to the AAC's rule on not allowing intra-conference transfers without sitting out a year.
For awhile, that waiver never came. So he committed to Arkansas State. Then after he committed to the Red Wolves the AAC announced that they would allow intra-conference transfers without penalty.
Robinson soon de-committed from Arkansas State and now he's a Tiger.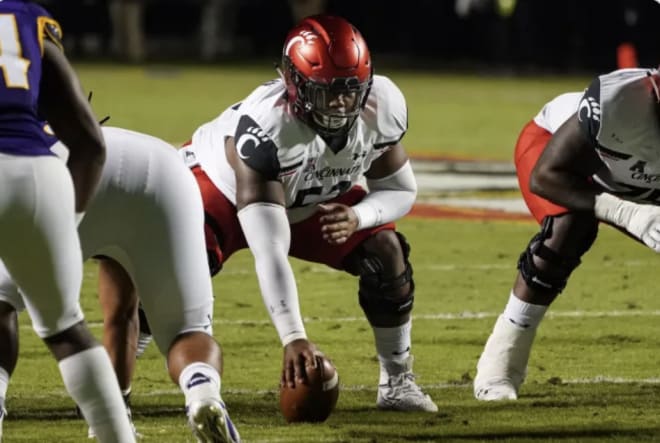 Why Memphis?
"Memphis is closer to home so I'll be able to play in front of a lot of family that haven't watched me since high school."
The Memphis coaching staff was another main reason why he chose the Tigers.
"I love the coaches, the head coach is an o-line guy and that's perfect. I feel that I will fit perfectly in the offense and I will be a small piece of what can help Memphis take home another conference championship! Overall, Memphis is the perfect fit for me," Robinson told TigerSportsReport.
Rivals.com National Columnist Mike Farrell said that Robinson is a "talented kid who is a plug-and-play" type of player for Memphis.