Memphis overpowers Alcorn St 102-56
The Memphis Tigers improved to 3-1 on the season with a 102-56 victory over Alcorn St.
The poor shooting against Oregon was rectified as the Tigers shot 57.8% against the Braves.
Alcorn kept it close for the first 5 mins but the Tigers were too much and by halftime held a 52-24 lead.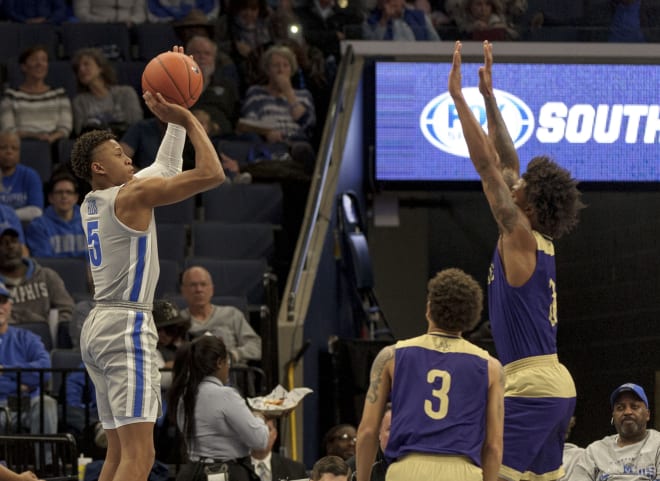 Lester Quinones led all scoring with 21 points and he also had 10 rebounds. Precious Achiuwa chipped in 20 points.
The Tiger defense forced Alcorn to turn it over 26 times and the Tigers were able to turn those into 30 points.
Up next for Memphis is UALR on November 20th at 7pm CST